MMA COURAGE – A THEATRE PROJECT IN JOHANNESBURG, VIENNA AND PRETORIA / TSHWANE BASED ON MOTIFS BY BERTHOLD BRECHT
Mma Courage is an international theatre project based on motifs from Bertolt Brecht's Mother Courage and her children. South African and Austrian artists jointly develop a multicultural re-interpretation of this well known plot.

Brecht's text serves as a steppingstone for the development of the new script that will be written by South African director and author Mpumelelo Paul Grootboom and fixed during the rehearsals with the collaboration of the cast. Mpumelelo Paul Grootboom is considered as a young black African shooting star. Together with internationally-active theatre artist peter fuxx from Vienna he will stage Mma Courage. Thirteen South African actors and musicians will perform the play in English and several South African languages.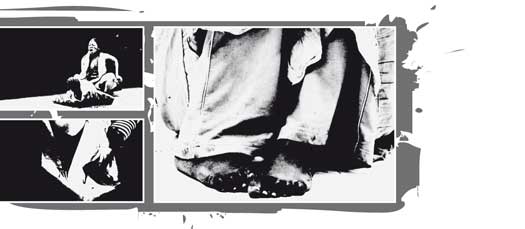 Musical director Jörg Ulrich Krah will write the score for the emerging play, focussing on the creative examination of South African music – from traditional folk songs across Kwaito and Jazz to hip hop and pop.
This international collective of artists will transpose themes and motifs from Brecht's Mother Courage and her children to contemporary Africa and examine which topics Mother Courage is able to impart today in the context of globalisation.
The Austrian Embassy in Pretoria has confirmed the relevance of the project, which will be one of the main features in the South African Year of Culture in 2009, pointing out that "This project is an important contribution in the range of cultural cross-over between Europe and Africa, specifically appreciated by the 'new South Africa'."
The first step to implement Mma Courage was made by holding a workshop in Pretoria / Tshwane in August 2007. The crew from Vienna was working with Mpumelelo Paul Grootboom and performing artists of the South African State Theatre on the Courage plot, in order to transpose the topic into a South African context and to find a common working method. The final presentation took place on August 20th 2007 at the "Arena", one of the six stages of the South African State Theatre. The workshop was the initial point for a continuous process, which will maturate to the actual performance in 2009.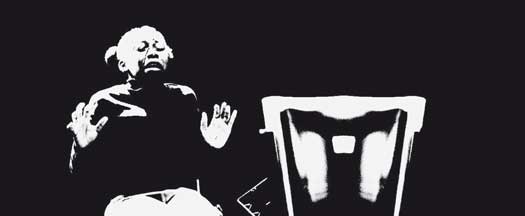 The goal is a theatre production, in which different forms of expression like language, physical action and sound add up to a pattern of tessellation. A small orchestra on stage, consisting of traditional African and western instruments will accompany the action and interact with the drama cast.

Following the world premiere at the end of 2009 at the renowned Market Theatre in Johannesburg, the play will receive its Austrian premiere in Vienna in collaboration with danceWEB (ImPulsTanz – Vienna International Dance Festival). In early summer 2010, another run of shows will take place at the South African State Theatre in Pretoria / Tshwane.